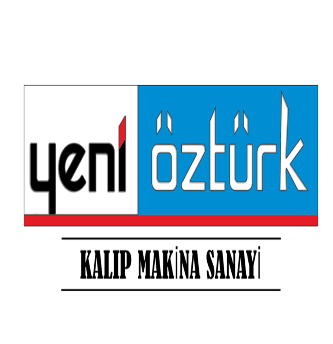 YENİ ÖZTÜRK KALIP PARÇA MAKİNA METAL İNŞ. GIDA HAYV. SAN. VE TİC. LTD.ŞTİ.
HAKKINDA;
The YENI OZTURK KALIP presents his capabilities in the fields of metal moulding, cnc machining and sheet metal shaping for the industries of Automotive, Medical, Heating & Cooling, Electronic and White Goods since 1983. Here are the capabilities of our company below.
Mould Designing, Analysing and Manufacturing Our company has long term experience on sheet metal moulds which is Progressive Moulds, Transfer Moulds and Deep Drawing Moulds for automotive, white goods and heating & cooling industries thanks to its well qualified employee and wide range of cnc machine course. Our company presents this Professional Service to local and overseas customers.
Press Stamping There is press production line of eccentric presses ranging up to 500 tons in our factory.
CNC Machining by using Multi Axis Lathes, Milling Centers and Wire EDMs Up to 5 axis cnc machined parts for automotive industry and manufacturing machine parts for cnc machinery manufacturing industry.
Laser Cutting, Pressbrake Bending Operations A very broad product portfolio, extensive automation and highest performance are what characterise the production of laser cut and bent parts at our company. An enormous range of possible version and high flexibility are ensured by highest level efficient production solutions.
Mechanical Assembly and Welding Developing and producing complex hybrid assemblies from metal, plastic and any other electrical components for automotive and white goods industry. Welding and spot welding processes for automotive and tractor industries.
Quality Assurance PPAP, FMEA, MSA works are carried out at our company as required by the standard and keep quality forefront with the guide of ISO standarts. To maintain high precision in our production line, our company has 3D Coordinate Measuring Machine (CMM) with a corporate culture that places great importance on quality.